COMPANY PROFILE OF ATI
Company Name: (ATI ) ACTION TRADING INT'L LTD.
Add : 3F, 208-1, Sec.4, Wen Hsin Road,
Taichung , Taiwan , R.O.C
Tel : 886- 4 -22967960 ( Rep.)
Fax: 886- 4- 22967956 / 22967958
E-MAIL : mail@atiltd.com.tw
President : Mr. Ben Lai ben@atiltd.com.tw
No. of Employee : 19 ( 18 in Taiwan, 1 in China )
Annual Sales : Around US$ 50 millions
Major Product: Complete Bicycles, Bicycle Parts and Accessories
Major Sales Area: North America, Europe, Australia, New Zealand and whole country of Asia
Brand Name : CD cycledesign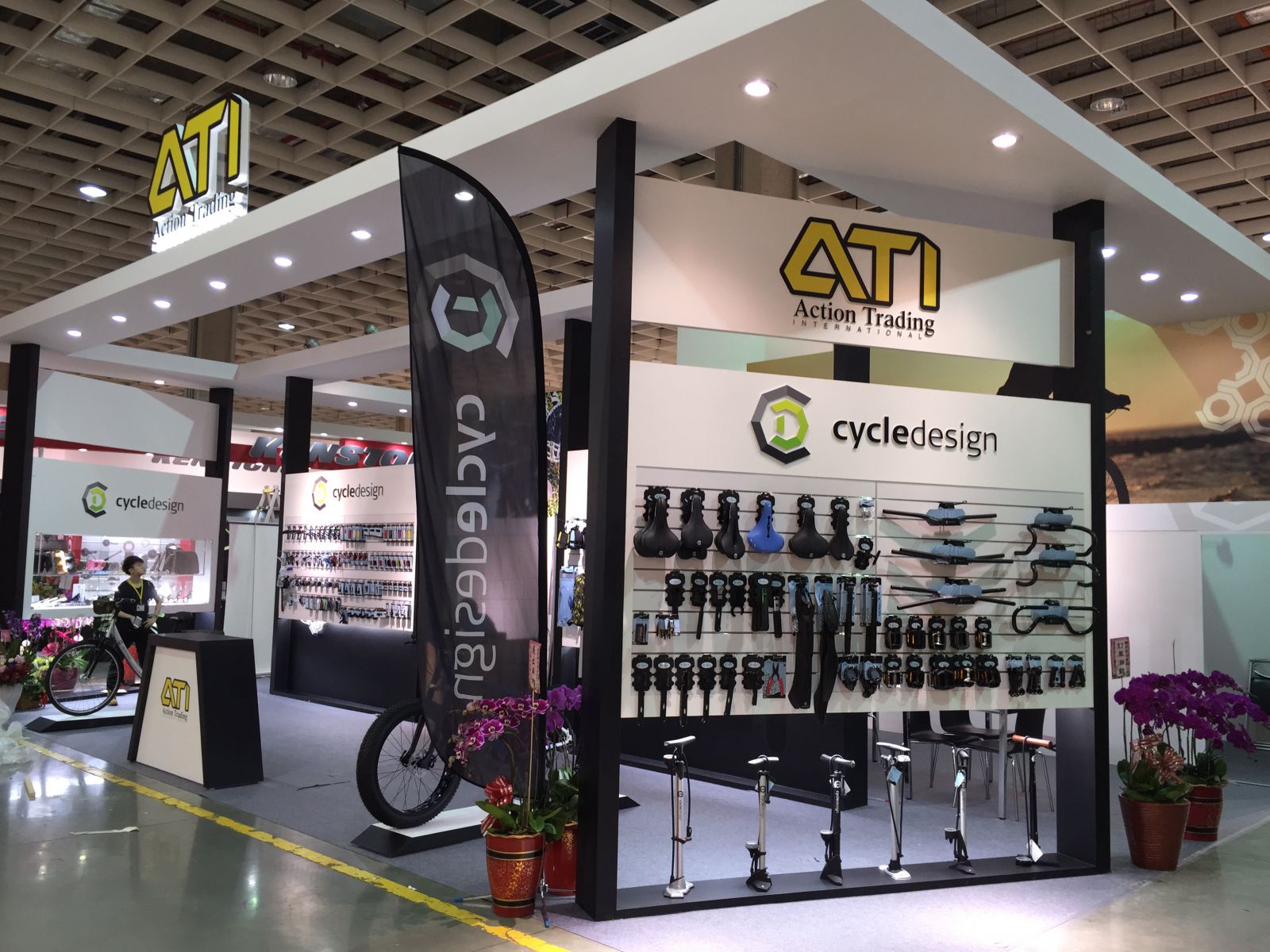 Let ATI be your partner in Asia
ATI is a technique oriented trading company, We have a very strong ATI team to serve our customers, The staffs of ATI are all very specialized and long term experienced in bicycle industry. We offer customers the New Products Information, Product Development & Technical Assistance, Sourcing & Negotiation, Building Vendor Relationship, Quality Assurance and Consolidation. With over two decades of Experience working with industry-leading clients, ATI understands the importance of prompt, accurate and reliable service. We also have an office in Shenzhen, China at this moment, together with the qualified local engineers with English communication ability, we also can serve our customers from China easily.
We are the agent for lots of famous brands in USA, Canada, Europe , Japan, Australia &
New Zealand.. etc. Almost in every country we have a customer there. We not only
ship OEM parts for our customers to assemble the bicycles in USA, Canada and Europe but
also provide all kind of parts & accessories for their sales in the aftermarket.
With ATI, you can count on our outstanding service, delivery and technical expertise.
We all at ATI , will be well-prepared to serve you and welcome you to be one of our customers.
Thank you very much for your interest in ATI, let ATI be your partner in Asia and contribute to
your future success through our responsiveness commitment and effort.